Hearing halted after Attorney General asked to rule on immunity request
The Local Government Association has said witnesses must be compelled to give evidence to the inquiry – irrespective of whether what they say will be used against them in possible court proceedings.
The chair of the Grenfell Tower inquiry has delayed the hearing for at least two weeks so that the Attorney General can decide whether evidence from witnesses should be used in future prosecutions.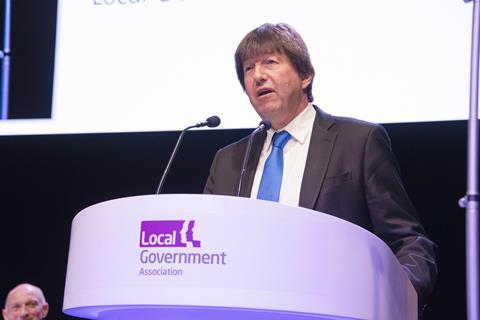 Sir Martin Moore-Bick said he had agreed to the request from individuals working for companies on the Grenfell refurbishment project which clad the tower in flammable plastic panels. They are seeking immunity from prosecution over any evidence that they may give to the inquiry.
But Lord Porter, building safety spokesman for the Local Government Association (LGA), said: "The LGA urges the Attorney General to do everything in his power to ensure the truth comes out in a manner that guarantees those who have a criminal case to answer face justice and does not jeopardise civil litigation against those responsible for rendering buildings unsafe."
Porter (pictured), a former chairman of the LGA and the Conservative leader of South Holland Council in Lincolnshire, added: "The Grenfell Tower fire was an unacceptable failure of building safety that must never be allowed to happen again. All those involved in any way have a duty to fully participate in the inquiry, tell the unedited truth, answer for their actions and accept responsibility for their role in the deaths of at least 72 people and the ongoing trauma inflicted upon the survivors and the bereaved.
"We are concerned that either granting this [immunity] request or, if it is denied, any subsequent refusal by witnesses to answer the Inquiry's questions, will frustrate justice and hamper attempts to learn the lessons of Grenfell – lessons which are all the more urgent given the large number of buildings still covered in dangerous cladding and the subsequent blanket of fear that remains imposed on those who live in them."
Those requesting immunity include individuals from Grenfell architect Studio E, contractor Rydon and cladding installer Osborne Berry. Their lawyers say that otherwise they might have to invoke their right not to self-incriminate and refuse to answer questions.
A statement issued by the inquiry last week said the hearings will not now resume until 24 February at the earliest.