Future Trends data says overall optimism at five year peak
Architects' confidence in future workloads is at its highest level for five years – with optimism in private housing setting a new record.
The RIBA Future Trends workload index for May put confidence in the sector at +42, the highest figure since records began in 2009. It found that almost half of practices expected private housing work to grow.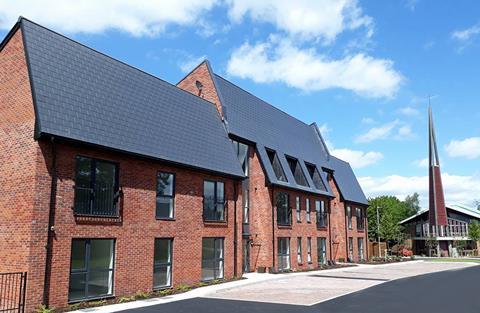 The overall workload index increased by 6 points to a balance figure of +30, indicating a level of optimism about work pipelines not seen in the profession since 2016.
Some 40% of practices expect workloads to grow in the coming three months, with a further 50% expecting them to remain the same, and only 10% expecting a fall.
The commercial and public sectors each grew by two points to +9 and +5 respectively but the community sector fell back further to -3.
The picture was positive across the country with notable hope in Wales, the west and the north.
Optimism in London, which went through months of pessimism, has continued to grow, with a balance figure of +22, up from +12 in April.
RIBA head of economic research and analysis, Adrian Malleson, said the report showed a strong and sustained market recovery from the lows of 2020. "While there are high levels of private housing work – from one-off extensions through to larger-scale work for developers – there are also reports of workloads growing in non-residential work."
The confidence was shared among practices of all sizes, with smaller firms posting a balance figure of +27, up seven points. Large and medium-sized practices dropped back slightly to +45.