Housebuilder warns profit to be hit by limited availability of site labour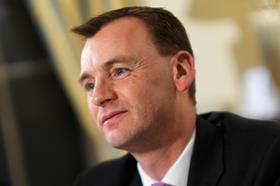 Shares in housebuilder Bovis fell 8% in early trading today after the firm revealed profit for the year will be lower than expected in part because of rising construction costs.
In a trading update released today Bovis said both planning delays, which reduced the number of new sites it was able to open, and "subcontract labour availability" meant that it expected the operating margin to be "only marginally ahead" of the 17% recorded last year.
The firm said: "Following planning delays on a number of new high profit margin sites, the overall mix of homes for 2015 is more weighted to existing sites than previously anticipated.
"In the short term, subcontract labour availability remains the key constraint on delivering increased production which has driven cost inflation although this is showing signs of moderating.
"Accordingly, whilst sales prices continue to move ahead, we now expect the aforementioned mix effect combined with the impact of higher cost increases to lead to an operating profit margin in 2015 only marginally ahead of the prior year."
The firm said its sales rate had strengthened in the autumn sales period, and was running 20% ahead of last year, and that it had increased return on capital employed for the year. It has also launched two new regions in the second half of 2015.
David Ritchie, Bovis chief executive, said: "The growth in volume and increase in sales prices are expected to deliver strong revenue growth and a capital turn in excess of one. Whilst our operating profit margin is now expected to be only marginally ahead of the prior year, the Group remains on track to deliver a further increase in return on capital employed in 2015."