Worker suffers brain injury from falling equipment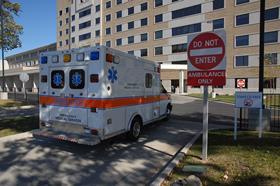 Engineer Babcock Rail and contractor Swietelsky Construction have been fined £60,000 after one rail worker was crushed by falling machinery and another injured.
In March 2009 the pair of workers were repairing a ballast regulator, which distributes ballast along the railway line, at Whitemoor Rail Depot in Cambridgeshire.
But the internal parts of the machine were only supported by a car jack and subsequently collapsed crushing the Swietelsky Construction employee, fracturing his face and giving him a brain injury. A Babcock Rail employee also sustained injuries to his eye and face in the incident.
An investigation by the Office for Rail Regulation found the two firms had failed to carry out a risk assessment for replacing the key parts of the ballast regulator that the men were working on and had not conducted any safety briefing or employee training for the task.
The firm pleaded guilty to breaches of the Health and Safety at Work Act 1974 and were ordered to pay a fine of £60,000 and £29,728 in costs.
Tom Wake, ORR's principal inspector of railway safety in the South East, said the sentenced showed how seriously the court considered the breaches. He said: "No employee should ever be set to work on dangerous machinery without appropriate support and training.
He added: "In this instance, on 25 March 2009, Swietelsky Construction and Babcock Rail caused two rail workers to suffer serious head injuries at the Whitemoor Rail Depot because of poor planning and lack of employee training."