Cabinet Office appoints lawyer to establish 'gold standard' for public sector work as part of Construction Playbook reforms
The Cabinet Office has launched an independent review of construction frameworks as part of the implementation of its Construction Playbook reforms.
Cabinet Office minister Lord Agnew has confirmed David Mosey, professor of construction law at King's College London, will lead the review to establish a "gold standard" against which proposed frameworks can be measured. The review will also consider standard contract terms and training packages.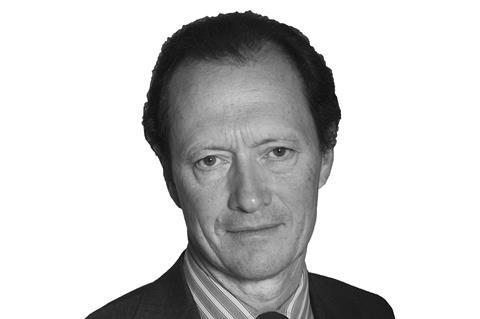 The aim is for this to enable contracting authorities to identify which frameworks meet the practices and policies set out in the playbook in December in order to make the delivery of public sector work more efficient and sustainable.
The playbook's 14 key policy reforms include measures to bring about effective contracting, which the government says is needed to drive value and manage risk.
Across the public and private sectors there is currently a wide variety of frameworks operating in very different ways.
The Cabinet Office said this means that the potential for frameworks to improve the delivery of projects is not always realised.
Last week, Ben Derbyshire, chair at HTA Design and immediate past president of the RIBA, questioned how useful frameworks actually are.
Writing for Building's sister title Housing Today he said: "Sometimes, the large number of consultants held on these frameworks mean that there can be no discernible added value from the framework selection process.
"In one case, the total value of work tendered through a framework came to less than half the cost of procuring it."
The review has been welcomed by the Civil Engineering Contractors Association (CECA) who said the number of frameworks currently available in the market were affecting their efficacy.
Marie-Claude Hemming, the CECA's director of external affairs, said: "We recognise that while commercial frameworks are a powerful tool to implement strategic planning and the delivery of optimal project outcomes, their proliferation in recent years has led to a fragmented and sometimes contradictory system that imposes burdens on businesses.
"Establishing what the 'gold standard' is for frameworks and implementing this model will ultimately lead to better outcomes for the UK taxpayer, the economy, and for our members, who at the current time are hamstrung by a frameworks system that is not fit for purpose."
In 2018 CECA published research on the impact of frameworks on its members, raising concerns over a perceived lack of transparency and stifling of competition. It said 64% of civil engineering firms reported there was a lack of workload visibility via frameworks, while 71% said their workloads were less than anticipated.