Latest Markit/CIPS survey reports a subdued market but confidence in future growth prospects improves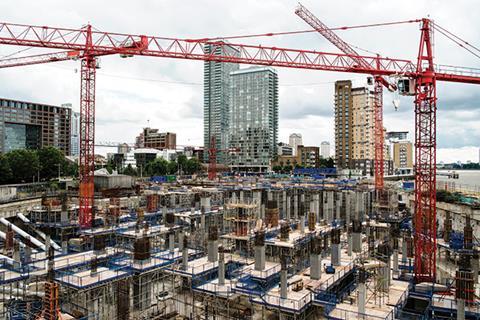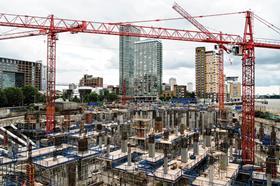 Construction had a sombre January, with housebuilding slipping into decline for the first time in 16 months.
The latest Markit/CIPS Construction PMI report revealed UK building companies experienced a "subdued start to 2018", with activity barely rising.
Data showed a fall in the indexes score to 50.2, from 52.2 in December, very close to the 50-point mark that separates growth from contraction.
The fall in residential building was compounded by sluggish activity in the commercial and civil engineering areas, which both registered only marginal growth.
New orders also declined, with many companies linking this to market uncertainty.
Despite this confidence towards future growth prospects improved, with many firms expecting an increase in new project wins later this year.
Sam Teague, economist at IHS Markit, said: "January's PMI data indicated a difficult start to 2018 for the UK's construction sector, underlined by business activity growth slumping to a four-month low and new orders sliding back into decline.
"A contraction in housebuilding added to lacklustre commercial building and civil engineering markets, and reduced inflows of new work suggest overall activity could slip into decline in February. Furthermore, cost pressures remained intense, fuelled by shortages of input materials and high costs for imported products."
Job creation also fell to an 18-month low. While some firms hired additional staff in anticipation of future new project wins, others reported shedding jobs due to lower workloads.
Max Jones, global corporates relationship director for construction at Lloyds Bank, said Carillion's liquidation and the impact it had on industry confidence and the supply chain were significant factors.
But he added: "To some extent the fundamentals in the sector remain the same. The impacted contracts are being reassigned elsewhere with minimum disruption and commercial activity continues to be underpinned by the government's infrastructure pipeline.
"The lasting impact may therefore be felt in the medium- and long-term as the way in which contracts are awarded is reviewed and diversified construction firms reassess their operating models."