Andrew Stephenson says government needs to protect smaller businesses
The UK's new construction minister has said the government may look at restricting the use of retentions as he welcomed a crackdown on poor payment.
Andrew Stephenson (pictured) took over from Richard Harrington at the beginning of April, after the latter resigned in protest at the government's handling of Brexit.
At a Build UK event last week, Stephenson said better and fairer payment in contractual terms was needed to "change the business model of the industry".
And he told Building that the need for change in payment practises extended beyond reducing the average payment time.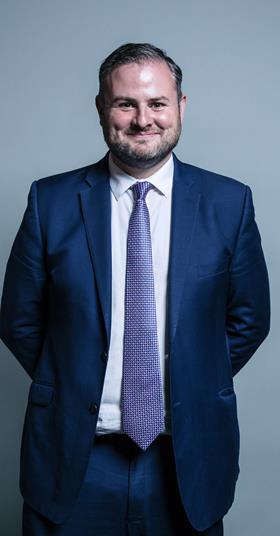 "When we look at things like retentions, I want to work with industry but there isn't an agreement," he said.
"I wouldn't rule out government acting – we do need to ensure fairness [and] we do need to protect businesses in the supply chain," he added.
"This is something that, when I look at my mail bag as a minister, this is right up there at the top of things people are writing to me and complaining about, across the country."
The government has said that from September firms will be asked to prove they are paying 95% of their invoices within 60 days – or risk being barred from public work until they clean up their act.
But analysis by Building shows that all 15 of the UK's largest contractors were falling short of this standard in their last payment reporting period.
Stephenson added: "If businesses aren't paying on time we should be naming and shaming and we should be holding them to account."