But latest ONS figures show three-month improvement thanks to rise in new work
Construction output dipped nearly 1% in January compared with December, thanks to a decline in repair and maintenance (RMI) work.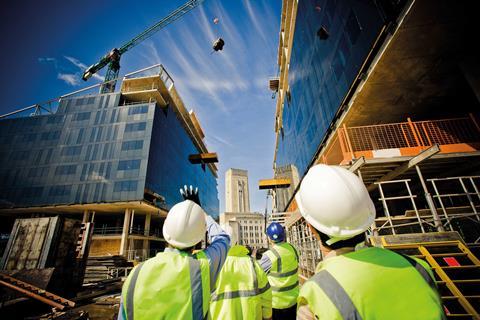 New figures from the Office for National Statistics showed output in January fell 0.8% month on month, with RMI activity down 2.4%. New work growth was flat.
Looking at the three-month period to January, however, construction output did increase by 1.4% compared with the previous three months, driven by a 2.4% rise in new work but offset by a 0.6% fall in RMI.
The rise in new work in the three months was across all sectors, the largest positive contributions coming from private housing, private commercial and infrastructure, which rose by 2.4%, 2.1% and 1.7% respectively, the ONS said.
And the fall in RMI in the three months to January was because of a fall in private housing, which decreased by 5.6%, while public housing and non-housing RMI increased by 2% and 2.4% respectively.
The ONS said that the rise of 1.4% in the latest three-month period was partly a result of the volatile monthly pattern of construction output during the fourth quarter. It said a decrease of 2.2% in October last year was followed by a 2.4% increase in November.
While recent growth was a cause for cautious celebration, Clive Docwra, managing director of construction consulting and design agency McBains, said the underlying picture was uncertain. Today's Budget would be crucial, he added.
"Clarity on growth over the next few months is doubly important, as the impact of coronavirus is an unknown quantity.
"If workers have to self-isolate, this will trigger a dip in activity, and if financial market values continue to fall then this will also have an impact on investors' capacity to commit to new projects."