ONS data shows that construction output dropped 0.5% in November 2015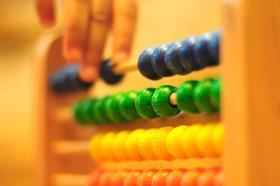 Construction output decreased by 0.5% in November 2015 compared to October, according to the latest data from the ONS.
The slowdown was attributed to the 0.7% drop in all new work by 0.7% and the 0.2% fall in repair and maintenance.
There were decreases in infrastructure of 4.3% and private commercial work of 1.7% on the previous month, but private industrial work, public non-housing and total housing work all increased - by 1.7%, 2.3% and 0.9% respectively.
Meanwhile both private and public housing repair and maintenance fell by 1.3% and 0.7%, with non-housing repair and maintenance increasing by 0.8%.
Michael Dall lead economist for construction at Barbour ABI said: "There is no doubt that it was a slower second half of 2015 for construction, which contributed to lower than anticipated GDP growth.
"This has mainly been due to a moderation in the rate of growth in the housing sector, but it is notable that this has been improving in recent months. Infrastructure provided the biggest drag on November's performance but there is a strong pipeline of work for 2016 for this sector which means we remain optimistic for the growth prospects for construction in 2016."