ONS reports sharp year-on-year fall in three months to October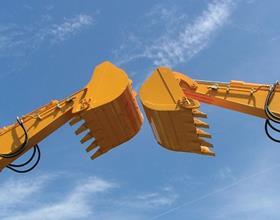 Construction output in the three months to October was 9.7% down on the same period last year, according to the latest government data.
The Office of National Statistics said that in the three month period the fall was sharpest in new work, down 11.8%, with repair and maintenance falling just 5.6%. Of the sectors, the biggest fall was in public housing, where output was 20.7% down on the same period last year.
The ONS found that infrastructure work fell 1.1% in the same period, public non-housing was down 18.7%, and public repair and maintenance was up 4.7% - the only sector to show growth.
However, the data does also show some cause for optimism, with output for October up 8.3% compared with the previous month. However the ONS said that "care should be taken" when comparing month-on-month estimates as they could be influenced by seasonal factors which it doesn't take into account.
David Crosthwaite, an economist for consultant AECOM, said the figures showed October was "another bad month" for construction. He said: "One way of arresting the continuing decline in construction output would be for the government to bring forward any public sector investment plans as a matter of urgency.
"Construction is an important part of the UK economy as a whole, providing the facilities that we all need to be productive. The continuing decline in this sector will have inevitable consequences for the wider economy going forward."