Increase would double sector's contribution to the economy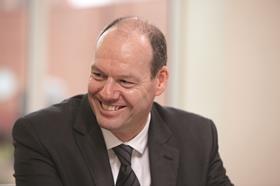 Improving construction productivity could double its current contribution to the UK economy, new research from Mace has found.
The report, The Size of the Prize, said construction currently contributes more than £100bn per year to the country's economy, which equates to 6% of the country's total economic output, and could increase that figure by another £100bn per year if the industry matched the speed of productivity growth shown in manufacturing.
This would generate an extra £40bn of tax revenues, which is enough to eliminate next year's budget deficit, based on the Spring Budget forecast from 2017, Mace said.
The report added that while manufacturing has seen steady productivity growth since the 1990s, the UK construction industry has seen productivity flatline.
In it, Mace has also outlined a five-point action plan for the government to help improve construction productivity.
Recommendations include a new national construction academy, future-proofing skills, a balanced construction scorecard, promoting modern methods of construction and seizing the opportunity Brexit presents to expand the exportation of advanced construction services.
The report, which was published on 24 January, comes days after it revealed that the collapse of Carillion had delayed the publishing of the construction sector deal, which includes more than £170m of funding for the Transforming Construction programme, an initiative to improve productivity in the sector through research and development.
Mark Reynolds (pictured), Mace chief executive, said: "The collapse of Carillion makes clear the stark challenges facing the construction sector. Improved productivity is the key to more sustainable growth and stability across the industry. Unless we take swift action, slim margins and below average productivity will prevent the UK's construction sector reaching its potential.
"Now that we have seen the scale of the missed opportunity, it's more important than ever that we work together to improve productivity across the sector. This means making the best use of the research and development funding available from government, as well as investing effectively to ensure we have the required skills across our workforce."
Benefits to the UK if the construction productivity had kept pace with manufacturing
More than £100bn of additional overall economic output each year
An approximate 3% increase in the UK's overall Gross Domestic Product
Sector could be delivering £50bn more activity annually
Each construction worker producing £38 an hour of economic activity, compared to £25.50
The capacity to deliver the £600bn national infrastructure pipeline in four years, rather than six