EY report finds that problem jobs had more impact than the 'Beast From The East'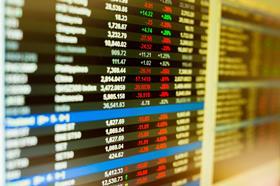 Nearly a fifth of UK listed construction companies have issued profit warnings this year, according to new research from accountant EY.
In its latest Profit Warnings report, EY said that 17% of the sector has advised that numbers would be down.
Despite the apparent impact of the 'Beast From The East', the bad weather was only cited by one of the six firms who warned on profits in the first half of 2018, with four citing problem jobs and uncertainty hitting demand.
The six announcements in the first half of 2018 is double the number recorded in the same period of 2017 and already nudging the total, seven, for the whole of 2017 which included warnings from Carillion and Interserve.
Ian Marson, construction leader at EY, said that while the past year had been one of growth it had also seen "increased challenges and scrutiny, which has drawn attention to some of the sector's long-standing structural weaknesses".
But following the big freeze in February and March construction activity had "rebounded strongly in May", Marson added.
Construction companies were still carrying significant overhead in anticipation of bidding and winning new work, EY's report argued, "but this has been slow to materialise, especially from the public sector".