Building's reader poll gives Labour the lead on 31%, with the Lib Dems close behind and the Tories third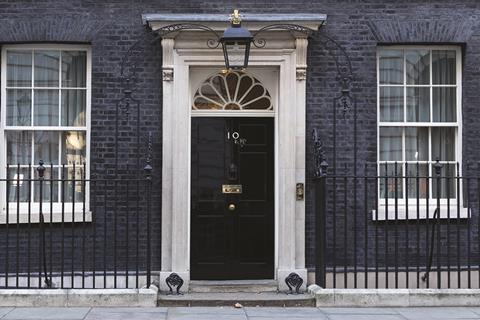 The construction industry will vote Labour in next week's general election, with the Liberal Democrats just two percentage points behind, according to a snapshot poll of nearly 400 Building readers.
The survey found that 31% of respondents will vote Labour on 12 December, with the Lib Dems scoring 29%. The Conservatives came third with 26%.
When asked which party would be best for construction in general, the respondents gave Jeremy Corbyn's party a clear win. It secured 43% of the vote ahead of the Conservatives (30%) and Lib Dems (18%).
Labour has pledged £75bn for housing and a further £250bn for infrastructure and enterprise, committing to the Northern Powerhouse rail scheme and pledging to build the full HS2 route.
"Both parties are promising huge spending but there's no sense they've considered the complexity"

Reader who works for contractor
Building's poll, conducted over nine days last month, also asked readers which party they thought would perform best on a range of issues, such as securing a Brexit free trade agreement, investing in digital technology and committing to schemes such as the Heathrow expansion, HS2 and Crossrail 2.
The industry backs the Conservatives to deal best with national infrastructure projects – with 41% support – as well as to embrace digital technology (36%) and embed offsite technology (37%).
It thinks Labour would perform best on the housing crisis (48%) and on ensuring greater public spending on capital projects such as schools and hospitals (56%). Labour also won on rebalancing the economy in favour of the north of England by investing in transport, housing and other capital projects (53%).
The Green Party was backed as best on investing to tackle the climate crisis, with 42% of the vote.
But respondents complained that construction was still a "Cinderella industry" compared with automotive and finance.
One reader who works for a major contractor said: "For construction, both parties are promising huge spending but there's no sense they've seriously considered the complexity of delivering those plans."
The survey also revealed growing scepticism, with four in five saying they trust politicians less than before the EU referendum in 2016.
>> Discover the full survey results: Who will construction vote for in the 2019 general election?