Around 500,000 construction workers are represented under the agreement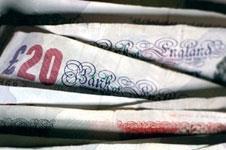 The latest pay talks for 500,000 construction workers represented under The Construction Industry Joint Council (CIJC) pay agreement has broken up without a deal.
A source close to the negotiations said unions UCATT, Unite and the GMB rejected the offer of a 5% pay increase over two years.
Construction employers are now seeking a new mandate from their organisations and it is hoped that talks can be reconvened in the next few weeks.
The annual pay date for the agreement is the last Monday in June (27th June 2016).
Brian Rye, acting general secretary of construction union UCATT, said: "The employer's offer was well below the expectations of the construction workforce. To be worthwhile a multi-year deal must be in the best interests of the industry, the employers and workers. What was being offered did not meet these objectives."
Unite national officer for construction John Allott added that the unions are seeking " a well-above inflation increase".
"We need an attractive pay offer to attract new young workers into the industry, otherwise the skills shortages and low productivity will continue to hold back this sector. We want a workplace where our members are valued by the employer and rewarded accordingly," he said.
Phil Whitehurst, GMB national officer for Construction said: "The CIJC working rule agreement needs to be overhauled and brought into the 21st century instead of being levelled at minimum rates of pay, this agreement is by far the lowest paid one in construction and the employers must realise that and come to the table with realistic increases to secure a two year deal which will give the industry stability, only then will the trade unions put a realistic final offer from the employers to their members with a recommendation to accept, we have not reached that position yet".