Industry asked for views on National Infrastructure Assessment, which will shape sector in future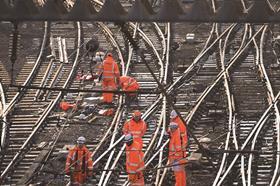 The National Infrastructure Commission has launched a consultation asking the industry for its views on a document which will shape the infrastructure sector over the next 30 years.
The consultation will look into the process and methodology of the National Infrastructure Assessment, which will map out the UK's infrastructure needs in future and set a strategic vision for the next three decades.
It will also set out recommendations for how identified needs should begin to be met.
The National Infrastructure Commission's (NIC) work and responsibilities will be set out in the NIA which will be published once every Parliament.
Publishing the consultation, NIC interim chair Lord Adonis said: "The NIC was established to transform the way we plan and deliver major infrastructure in this country – the National Infrastructure Assessment will be central to that task.
"Developing a serious and strategic long-term approach will help reduce unnecessary delay, costs and congestion. The NIA will secure better infrastructure for us all, more value for money for the taxpayer, and greater certainty and security for investors."
The commission said it plans to develop the NIA in two stages, first setting out a vision of the UK up to 2050 to identify resulting long-term infrastructure needs and to highlight priority areas for action over the medium-term.
It expects to publish a report on the vision for the UK to 2050 by summer 2017.
The commission will then use the findings of that report to inform its final conclusions on the UK's infrastructure needs and priorities to 2050.
The NIA will then be published in 2018, containing recommendations for how the identified infrastructure needs can be met.
The government said the NIA will focus on economic infrastructure such as road, rail and energy, meaning it will not look at housing supply.
The news is likely to disappoint many in the construction industry. Trade bodies include RIBA and the British Property Federation have previously called for housing to be included in the NIC's remit.
The consultation runs until 5 August and those interested in getting involved in the consultation should contact: NIAEvidence@nic.gsi.gov.uk.