West Midlands firm went under owing £19.3m to trade creditors, according to administrators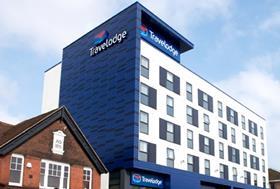 An administrators' report into the demise of West Midlands-based contractor Anglo Holt Construction has revealed the firm went under owing £19.3m to trade creditors.
According to the report, filed by administrators Baker Tilly at Companies House, the West Bromich-based firm fell into administration in February this year due to contract losses and cash flow problems.
Baker Tilly was drafted in to assess options for the company in January, finding the firm to be insolvent the same month and unable to meet the estimated £1.2m weekly cost of keeping its eight live construction jobs going.
Almost all the employees were made redundant within a month of Baker Tilly's appointment as administrator, with 63 of 67 staff made redundant as of 25 February.
In addition to monies owed to trade creditors, the firm owed just over £700,000 to staff on entering administration.
The firm, which included hotel operator Travelodge among its clients, had seven contracts in the leisure industry and one warehouse and office contract before entering administration. Building has no reason to believe any Travelodge contracts contributed to Anglo Holt Construction's administration.
Despite receiving more than 20 expressions of interest from parties, no formal offers to take over part or all of the company or its contracts materialised.
Anglo Holt made an operating loss of £6.9m in the 14 months to the end of June 2014, on turnover of £67.7m, Baker Tilly said.
Baker Tilly said ongoing contract losses became a concern for the business. The administrators said the company "had been profitable for many years", but "suffered trading losses" of around £3.8m in the year to April 2014.
Anglo Holt's parent group company decided to recapitalise the firm's balance sheet with a £2.5m cash injection in the same year, but losses on contracts mounted by November 2014 to approximately £7m.
The group injected a further £2m into the firm over the next two months, but by January this year Anglo Holt Construction had identified circa £1.6m of further contract losses, according to the report, by which point the Anglot Holt group was "unable and unwilling to advance further funds".
Upon entering administration, the amount owed to Anglo Holt Construction from ongoing contracts amounted to £5.3m, including £1.1m in retentions.