Carillion appointed preferred bidder for FM services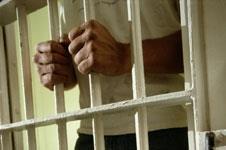 Contractor Carillion has been appointed preferred bidder on two contracts together worth £200m to provide FM services over five years for public sector prisons.
The contracts will see Carillion provide services for prisons in London and the South east, as well as prisons the South west, South, Kent and Sussex, for the Ministry of Justice.
The contracts cover 50 prisons in total, with mobilisation due to start in 2015. They will generate £35-£40m of revenue per year, and include the possibility of a two-year extension.
Carillion Chief Executive, Richard Howson, said he was delighted to have been selected for the contracts. "We look forward to working closely with the Ministry of Justice to support its objectives of providing more efficient, high-quality services in public prisons."