Bam, Ferrovial and Kier JV sentenced over the death of Renè Tká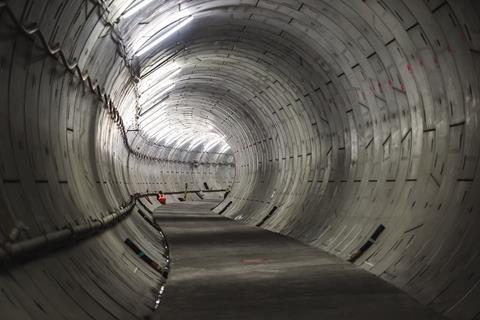 ik and injuries to two others during works on Crossrail's tunnels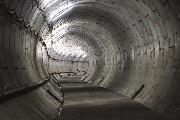 Crossrail contractor consortium BFK (Bam, Ferrovial and Kier) has been fined more than £1m at Southwark Crown Court today, over the death of a worker and injuries to two others working on the major government project.
Renè Tkáčik, 43, was killed by a falling slab of concrete whilst spraying concrete through a hose at Crossrail's Fisher Street site in Holborn on 7 March 2014.
Less than a year later, two other workers suffered serious injuries working in a nearby section of the tunnel.
On 16 January 2015 Terence 'Ian' Hughes was working between the Bond Street and Paddington section of the tunnel when he was crushed by a tipper truck, suffering severe leg injuries.
Just days later, on 22 January 2015, Alex Vizitiu was working in the same stretch of the tunnel when he suffered head and hip injuries after being hit by a high pressure mixture of water and concrete during a routine operation to clean concrete lines.
A Health and Safety Executive (HSE) investigation found a failure to provide a safe system of work relating to the operations Mr Tkáčik and Mr Vizitiu were working on. It was also found there was a failure to properly maintain the excavator which reversed into Mr Hughes. In all cases, there was a failure to properly enforce exclusion zones that would have helped protect workers from foreseeable harm, according to the HSE.
BFK pleaded guilty to three offences and was fined £1,065,000 in total and ordered to pay costs of £42,337.28. In relation to the death of Mr Tkáčik, it admitted to breaching the Work at Height Regulations 2005 and was fined £300,000. In relation to the two workers who suffered serious injuries, BFK breached the Construction (Design and Management) Regulations 2007. It was fined £600,000 for the incident involving Mr Hughes and £165,000 for the incident relating to Mr Vizitiu.
Annette Hall, HSE head of operations, commented: "The omission to implement exclusion zones in a high hazard environment was a consistent failure in this case. Had simple measures such as these been taken, all three incidents could have been prevented, and Renè Tkáčik may not have died."
She added: "We believe every person should be healthy and safe at work. Here, all three workers were taking part in one of the most important and challenging infrastructure projects of the decade. It was this joint venture's duty to protect its dedicated and highly-skilled workforce. On these three occasions, BFK failed in its duty, with tragic consequences for Renè Tkáčik and his family."
In a statement, BFK said: "BFK acknowledges and accepts the sentencing decision of the Court and is fully committed to achieving high standards of health and safety. It is with deep regret that these incidents ever occurred and BFK will continue to strive to achieve a working environment free from incident. We wish to convey our sincerest sympathies to all the families, friends and colleagues of the individuals involved."
Unite union national officer Jerry Swain, said: "The industry needs to learn the lessons from this tragedy, especially on major infrastructure projects. These projects often include potentially dangerous work but if proper procedures are put in place and workers are fully engaged in safe ways of working, deaths and injuries can be avoided."
Crossrail programme director Simon Wright said: "We are aware of the Health and Safety Executive's successful prosecution of Bam Ferrovial Kier Joint Venture.
"Everyone who works on Crossrail has been affected by the death of Rene Tkacik in March 2014. Our thoughts and sympathies are with Rene's family, friends and colleagues.
"Safety has always been, and continues to be, the number one value for Crossrail and is critical to the successful delivery of the project.
"Crossrail has a good safety record and sets the most stringent contractor safety requirements in the industry. Our contractors know what we expect of them and what is needed to be done to achieve this. There is nothing so important on Crossrail that it cannot be done safely."