Contractors are nearing full capacity as labour shortages continue to bite according to Build UK's latest survey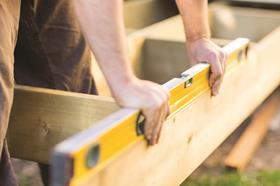 Contractors are nearing full capacity due to labour shortages, according to the first Build UK state of trade survey.
Three quarters of respondents said they are operating at 75% capacity, with 43% operating at over 90% capacity.
The survey - which covered the fourth quarter of 2015 - reported that labour shortages are a cause of these capacity issues with professional and technical employees and supervisors identified as "difficult" to find.
Skilled workers such as bricklayers and steel fixers were also amongst the most difficult to recruit for respondents with 62% reporting a low number of applicants with the required skills being an issue.
A further 54% said a lack of experienced applicants was an issue in recruiting, while 48% said there was a lack of required qualifications.
The difficulty in finding staff has also impacted on labour costs with 45% of respondents reporting an increase compared to the previous quarter and 60% reporting rises over the last year.
16% of respondents blamed late completion of work on labour shortages while 12% said they had been unable to bid for work in the last quarter.
Build UK chief executive Suzannah Nichol MBE said: "Whilst we continue to see growth in construction, the market is very mixed and difficulties in recruiting the right skills and the knock-on effect on labour costs are causing very real concerns."
Build UK launched last summer through the merger of trade associations the UKCG and the NSCC.
Payment is also an issue for contractors with 46% of respondents to the survey reporting an average wait for payment between 46 and 60 days and 36% citing it as a cause of contract dispute in the last quarter.
However, contractors remain positive for the next year with 56% of respondents expecting growth.