Exclusive: The government's schools agency is readying 11 batches of schools for procurement over the next six months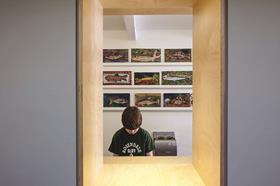 Contractors on the government's school building framework are primed to bid for for around £460m worth of school building work over the next six months, Building can reveal.
The work is set to come to market through the Priority School Building Programme (PSBP) in the form of 11 batches of capital-funded schools, covering London and the South of England.
Market sources told Building the 11 batches (see box below) are together worth £457m and comprise all of the remaining schools included in the original PSPB list that have not so far been procured.
The batches are expected to be procured through the Education Funding Agency's contractors' framework before the end of the year.
Three other batches are currently being bid by contractors on the EFA framework: Brent; Barking, Dagenham and Newham; and a new batch called London 2, which was formed from the five schools taken back by the EFA from contractor Bam after a failure to reach an agreement on price.
Seventeen batches of capital-funded schools have already been awarded to contractors through the PSBP, along with two batches of privately financed (Pf2) schools. A further three batches of Pf2 schools are currently being procured.
To date, Kier, with four contract wins together worth £197m, has won the most batches through the PSBP, followed by Wates with three batches worth £108m.
Last month the government announced a new tranche of £2bn in funding for a second phase of the PSBP, although the funding will not be available until the next spending review period, from 2015-2021.
For more on the PSBP see Building's primer here.
Remaining PSBP schools batches
The expected batches, together with approximate expected values, are:
Camden £40m
Lambeth £38m
Waltham Forest £50m
Richmond and Surrey £32m
Kent east £35m
Kent west £25m
Hillingdon £60m
Harrow £39m
Devon £41m
South 2 £45m
Isle of Wight £52m
Total £457m