Exclusive: Wates is being lined up to build a £55m batch of priority schools in Camden, North London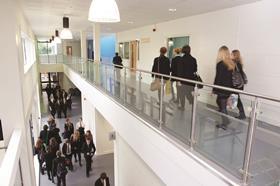 Wates is the favourite for a £55m school building contract in north London, after it emerged that the contractor is the only firm bidding for the Camden batch of priority schools.
Building understands Wates has no rivals for the Camden batch of Priority School Building Programme(PSBP) schools, with the firm's appointment to the contract likely to be confirmed by the Education Funding Agency in the near future.
The schools have come to market through the capital-funded element of the PSBP.
The contract win for Wates would give it five PSBP capital-funded batches, bringing the firm level with Kier, which currently occupies top spot.
Wates has also won a £38m batch in the Midlands; a £33m batch East England; a £37m batch in the North-west; and an £80m batch in east London.