Paul Cossell says audit of firm's construction contracts reveals up to £40m was spent inefficiently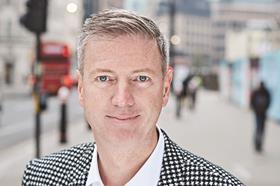 The new boss of ISG, Paul Cossell, has said contractors must aim for margins of 5% or more - and said a recent internal audit of the firm's construction contracts found efficiency savings that would have seen it close to achieving this figure.
His comments on profitability come as fellow contractor Laing O'Rourke this week became the latest builder to reveal the full extent of its losses on problem jobs won at cut-throat prices during the downturn.
The latest Building Top 150 Contractors and Housebuilders survey revealed that the average profit margin of the top 50 contractors was just 1.05% – compared with the 14% enjoyed by the top 30 housebuilders.
Other builders nursing major losses in recent sets of results include Balfour Beatty and Sir Robert McAlpine, while Mark Farmer's highly critical government-commissioned review of the industry's efficiency identified work won at wafer thin and negative margins as a key challenge facing the industry that was stifling innovation.
Cossell became chief executive of ISG last May after a takeover battle, which saw the previous board leave following the contractor's acquisition by US private equity firm Cathexis.
ISG had posted a £12.9m pre-tax loss in its last set of published accounts to June 2015 and a profit warning in December that year, helping drive down its share price and entice a takeover bid from Cathexis.
In an exclusive interview with Building, Cossell said the firm had recently carried out an audit of £630m worth of construction contracts - and found that up to £40m had been spent inefficiently.
"We concluded that £20m of that was inarguable and that would equate to a 3% improvement in margins. If we take the base line as 1%, then you're immediately up to 4% and that's before we embrace innovation and smarter ways of working."
He added: "The construction industry is always embarrassed about its ambition to earn more. I talk to others in different industries and what they expect to make is way beyond what the construction industry thinks about.
"We see no reason why ISG and other peers shouldn't be thinking about 5%-plus. It doesn't involve clients paying more. The irony is that I can see a situation where clients are paying less and we're making more profit. I think the Farmer Review was spot on - we are an inefficient industry."
The firm has developed an app that enables people on site to get information that would have normally seen them have to go back to the office. He said the app had been used on one job which saved 1.4 hours a day meaning the firm racked up £1m in efficiency savings.
Cossell said more demanding clients would force firms to be more efficient and so help improve margins. "We have a customer [abroad] that we built something for four years ago. We did something similar [for them recently]. I'd love to say it was driven by ISG but the truth is it was largely driven by the customer - we built it in half the time. The first project had a peak of 850 people, boots on the ground and this time it was 600."