Laing O'Rourke reopens HQ to more employees while Mace expects numbers to increase at Moorgate office
Big name contractors are encouraging more employees to return to the office this week as the government launches an advertising campaign to get people back into city centres.
Nearly two months after the prime minister told the country to "go back to work work if you can" the government is now redoubling efforts to spread a reassuring message that it is safe for office workers to return.
The employers' organisation the CBI has warned of city centres becoming "ghost towns" as people stay away from offices. It has called for the government to do more to build confidence as an increasing number of employers say home-working could become the norm for many. Outsourcing firm Capita announced at the weekend it is to close a third of its UK offices permanently as it moves to more flexible working patterns.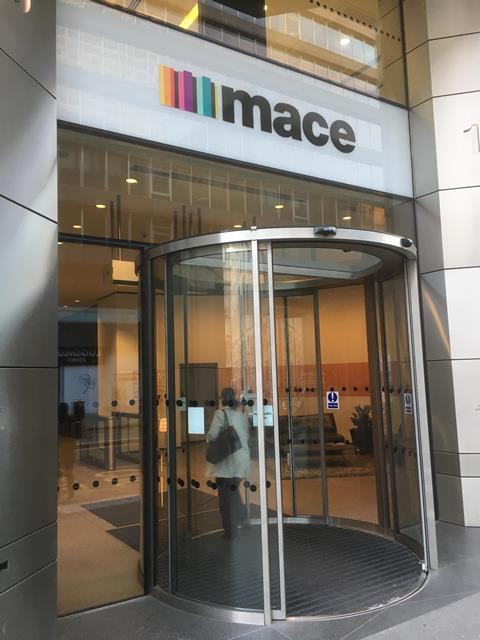 A Laing O'Rourke spokesperson has told Building it is reopening its head office in Dartford this week to begin the process of a return to office working.
He said: "We have taken many measures to make the office covid-secure and in the coming weeks will begin trials of dynamic working as we seek to establish future ways of working that enable us to work safely and productively."
"We expect to see a progressive return to work over time and will continue to follow all official guidance to ensure our locations are covid-secure and that people can work safely."
The firm said its offices had remained open during the coronavirus crisis for a small number of people who cannot work from home.
Mace's chief executive Mark Reynolds also said his firm was also working to get people back into the office.
Speaking to Building Reynolds said he expected the amount of people able to come back into work to increase this month.
Reynolds said: "We are working to encourage people to come back to the office if they feel comfortable doing so. In reality, given social distancing rules, we are not going to see offices at full capacity for a long time and most people will continue to work flexibly in the future.
"We think September will have a positive impact because hopefully schools will be open and that will enable more people to be able to travel in."
Mike Hughes, a representative for NAEA Commercial, the professional body for commercial and business transfer agents, said very few employers had made up their minds about how much office space they need.
He said: "I think that as we move into September some certainty will start, and as we get to the end of furloughing.
"But at the moment I'm not finding anybody who's made the definite decision, because anybody who is a freeholder is thinking probably now is a bad time to sell their offices.
"Anybody who is a leaseholder is wondering about how they are going to negotiate such a situation for reducing space with their landlord."
He added that companies appear to trying to be holding off decisions around office space until there is more certainty: "People will be a bit more considered and they will say 'if we are going to reduce, we are going to reduce long term, we are not going to reduce short term and if that's the case, is there an alternative use for the property we're in?'".
Melanie Leech, chief executive of the British Property Federation, said: "Businesses will likely adopt a more hybrid approach moving forward – but sharing a physical space, better complemented by technology and flexibility, will no doubt remain vital to culture."