Corbyn says housing is Labour's "top priority policy" in first conference speech as leader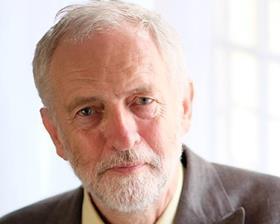 Labour leader Jeremy Corbyn has set out his plans for a "kinder, more inclusive politics" in his first set piece leader's speech at the Labour Party conference in Brighton.
Corbyn said housing would be Labour's "top priority policy" under his leadership and pledged "a decent home for everybody". He slammed the Conservatives' housebuilding record, saying: "Nowhere is the Tory failure more complete or more damaging."
Corbyn lauded plans set out by shadow housing minister John Healey for 100,000 "public homes" a year, adding: "There is no answer to this crisis that doesn't start with a new, very large, very active council house-building programme." He also called for "new homes to rent and to buy" and said the party needed "new ideas to tackle land-hoarding and speculation."
Corbyn said the UK economy was suffering from an "investment crisis" in core infrastructure. While he declined to set out specific spending pledges, he said: "Every mainstream economist say now is the time for investment in our public infrastructure. The economy of the future depends on the investment we make today in infrastructure, skills and schools."
Corbyn said he would stick to his activist roots as Labour leader. Corbyn called for a "green new deal" for investing in low carbon infrastructure. He claimed the Conservatives were "not interested" in this area of policy after putting the Green Investment Bank up for sale earlier this year.
Meanwhile, Corbyn described the new trade union bill - which Labour is opposing in Parliament - as a "fundamental attack on human rights".
He also called on the government to step in and help the steel industry in Teeside following SSI's decision to close its plant in Redcar with the loss of 1,700 jobs. Corbyn said Labour would stand by them as they fight for their jobs and communities.
He said Labour "will be open for debate" and will allow its members to "fizz" under his leadership.