Scheme involves upgrading station's open air platforms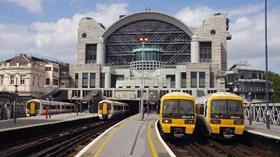 Costain has begun work on a scheme to replace the open air sections of all six platforms at Charing Cross station in London.
The new sections will be built of steel frames with traditional concrete copers and tarmac surface, tied directly to the steel beams under the bridge superstructure.
The existing structures sit on a steel deck, certain sections of which are also being repaired as part of the project.
Network Rail said the £9.4m scheme is set to be completed next year. The station (pictured) provides services to the London suburbs and across the south-east.
Costain, which last week announced improved interim pre-tax profit, is coming to the end of its work to upgrade London Bridge station. The five year scheme is expected to be completed next spring.
The work at London Bridge is designed to allow Network Rail to run up to 18 trains an hour of the north-south Thameslink route.