Ann-Marie Morrison will lead on the contractor's Network Rail work
Costain has poached an operations director from Mace to lead on its work with Network Rail.
Ann-Marie Morrison has joined the firm as client director for Network Rail after 13 and a half years with Mace.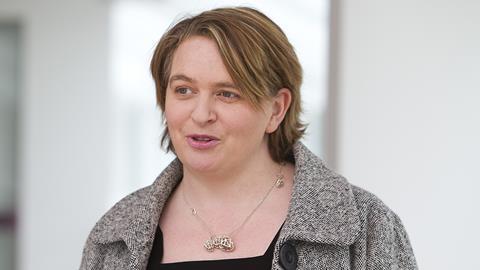 At Mace she worked in the major programmes and infrastructure sector, including projects such as new nuclear capacity in Somerset and the A14 £1.4bn upgrade.
While at Mace Morrison also worked on the 2012 London Olympics, where she was deputy head of employment.
Morrison said: "There were two things that really attracted me to Costain. I found the blend of digital expertise, consultancy capability and complex programme delivery provided a compelling way of enabling faster, better, greener, and more cost-effective infrastructure solutions.
"I was also struck by how diverse and inclusive Costain is – over 50% of the executive board is female. Encouraging and embracing diversity of thought and providing an environment in which different ways of resolving challenges are nurtured is essential if we are to provide the best service to our clients."
Prior to Mace, she spent nearly nine years at Heathrow Airport, where she was project leader for the Airport Construction Training Alliance.