Trading update says its has close to £100m cash in bank
Costain's site activity has stabilised after its jobs were hit during the height of the covid-19 lockdown.
In a trading update ahead of the firm's annual general meeting later today, the firm said its work in London had been the most significantly impacted in order to ensure safe working conditions and travel.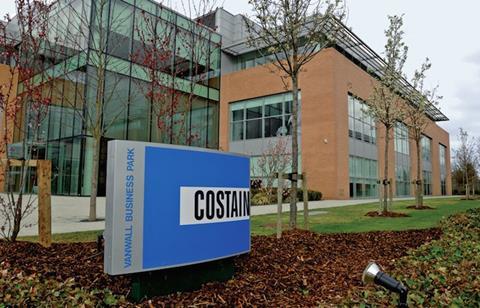 But the firm said site activity had picked up and chief executive Alex Vaughan said: "We are pleased to be back on site across substantially all of our operations, with activity levels now stabilised."
The firm, which said it expected its forward order book to be around £4.2bn at its half year at the end of June, said it has a net cash balance of £110m which includes £96m of cash.
Last month, it completed a £100m cash-raising move which has seen Dubai contractor ASGC becomes its biggest shareholder with a 15% stake.
It added that it was still trying to come to an agreement to resolve disputes on the A465 Heads of the Valleys road in south Wales as well as the upgrade of National Grid's Peterborough and Huntingdon compressor stations which it has previously said has "experienced significant change and additional scope".
In the update, it added: "Discussions continue in seeking to resolve the commercial position [on both jobs] including escalation through the use of the contractual dispute resolution process, where necessary."
Costain will announce its interim results on 19 August.