Firm made £45m provision last year after losing arbitration hearing
Costain has reached an agreement with the Welsh government over its problem A465 Heads of the Valley road contract.
The firm, which is due to release its 2020 results in just under three weeks' time, said the amount was in line with the £45m provision it booked last year after losing an arbitration last September.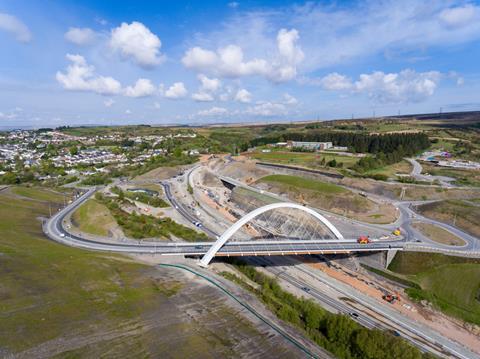 Completion of the road is due this September, six years after it signed the deal. Costain is upgrading a five mile stretch of road from a single three-lane carriageway to a dual two-lane carriageway. The road runs between Gilwern, near Abergavenny, and Brynmawr, near Ebbw Vale.
Costain has previously said the dispute centres on the "building of a specific retaining wall under the contract, [which] has implications for the responsibility for design information under the whole contract".
The job helped send the firm nosediving £92m into the red for the first half of last year with the firm also racking up a one-off charge for £49.3m on another problem job, a £113m deal it signed in 2016 to upgrade compressor stations in Peterborough and Huntingdon for National Grid.