Scheme aimed at improving quality of housing planned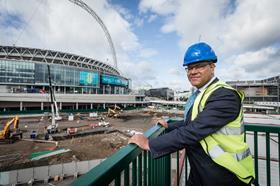 Housing and planning minister Alok Sharma has unveiled a £25m funding pot councils can use to help them raise the design quality of the thousands of new homes the government wants to build.
Whitehall is hoping to raise the number of new homes built every year to 300,000 by the mid-2020s.
Sharma (pictured) said the Planning Delivery Fund was aimed at encouraging more innovation in the design quality of new housing developments and would also provide design advice and support to local authorities.
The fund will initially open with £11m being made available and will be open to bids for the financial years 2017-18 to 2018-19.