Housebuilder will ramp up homes delivery in next three months
Countryside Properties expects to ramp up delivery of new homes in the group's final quarter, according to a trading update issued today.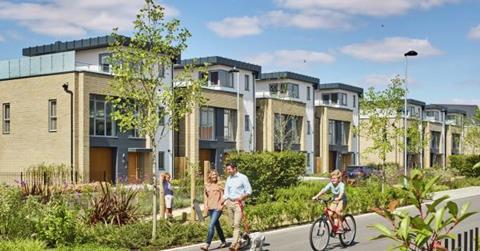 The listed housebuilder yesterday (Thursday) said it was on track to complete an anticipated 5,944 homes in the full year to the end of September, up more than a third on last year's total.
The group completed 1,055 homes in the three months to the end of June, slightly down on last year's 1,060 units.
The firm's partnerships division saw total completions up 5% to 865 homes.
Countryside, which beefed up its portfolio last year by buying Midlands-based housebuilder Westleigh, said it was seeing strong customer demand across both its divisions and across all tenures of homes.
Chief executive Ian Sutcliffe said the group would see a significant delivery programme in the fourth quarter due to phasing of construction.
"The business is performing well and we are laying the foundations for future growth. We have maintained our growth trajectory…and we are encouraged by positive sales rate trends despite the ongoing political uncertainty," he added.
Sutcliffe said investment in the group's £6m modular factory in Warrington, which opened in April this year and produces electrical and plumbing-ready wall and flooring panels, was paying off, with increased production "now being realised".
Last year Countryside reported annual turnover of £1.23bn and pre-tax profit of £181m.
It is expected to announce its results for the year to the end of September in November, including what analysts expect to be an adjusted operating profit of £233m.