Housebuilder intends to raise £114m from floating on the LSE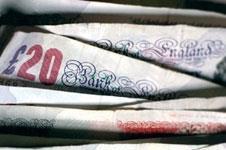 Countryside Properties has announced its intention to float on the London Stock Exchange following an initial public offering (IPO) to raise £114m.
The IPO will also comprise a sale by OCM Luxembourg Coppice Topco S.à r.l., an entity controlled by Oaktree Capital Management, L.P and certain other management and employee shareholders selling a portion of their existing shareholdings.
Following completion of the offer, – expected in February – the free float is expected to be a minimum of 25% of the issued share capital of the company and that the group will be eligible for inclusion in the FTSE UK indices.
Countryside Properties intends to use £64m of the monies made from the IPO to reduce its debts by repaying amounts drawn on its revolving credit facilities to give the group a stronger balance sheet to support and pursue its growth strategy.
The other £50m raised will be used to accelerate growth in the development of the Group's sites at Acton, Beaulieu, Hazel End and Rayleigh, through investment in additional phases over an approximate two-year period.
The group's directors believe the group has opportunities for growth and have a three-year plan to grow to over 3,600 units per year and are targeting operating margins of over 17% and ROCE of over 28%.
Countryside Properties added that it intends to adopt a dividend policy with a target payout ratio of 30% of earnings, underpinned by the strong cashflow generated by its Partnerships division.
J.P. Morgan Cazenove is acting as sole sponsor, and joint global co-ordinator and joint bookrunner with Barclays Bank and Numis Securities Ltd with Peel Hunt LLP also acting as joint bookrunner.
Countryside Properties group chief executive Ian Sutcliffe said: "Over the last two years our focus has been on strengthening the group's core businesses of Housebuilding and Partnerships and enhancing volumes and returns.
Today we are delivering significant growth in the sector, have a truly differentiated business model and are providing strong returns."
David Howell, Chairman, said: "Under Ian and the team's stewardship we have been executing a clear strategy with operational discipline, to deliver sustainable profitable growth."
The firm also reported a record private forward order book of £166.4m as of 31 December 2015.
.