Newly listed housebuilder issues first trading update since February float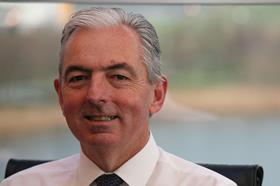 Housebuilder Countryside has said it will open an office in the West Midlands after strong demand in its partnerships division.
In the firm's first trading update since its flotation in February, Countryside said it plans to open a regional office in the region by the end of the year. The firm has a number of offices dotted around the country including its headquarters in Brentwood, Essex, as well as Warrington, Twyford and Sevenoaks.
It comes after its partnerships division secured preferred bidder status on a further eight sites in addition to its current land bank.
The sites include Beam Park in Dagenham (2,781 plots), Rochester Riverside in Kent (1,262 plots) and Hounslow School in London (284 units).
It takes Countryside's total to 7,727 plots in the partnerships land bank with an additional 6,338 plots awarded as preferred bidder.
The housebuilder also said that despite a higher level of production, net bank debt reduced significantly to circa £15m, compared to £131.9m for the first half of its 2015 financial year, which it said has reflected the benefit of the £114m net primary proceeds from its IPO.
Commenting on the update, Countryside chief executive Ian Sutcliffe (pictured) said: "We are delighted with the progress we have made since listing on the London Stock Exchange in February and the support we have received from investors.
"We remain confident we are on track to make further progress for the full year and to continue to build on our success now as a public company."