Products group says chief exec stepping down in May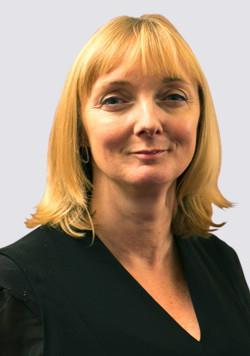 The Construction Products Association is replacing its chief executive as part of a restructuring plan designed to cut costs.
In a letter sent to its members last week, the group said it had been forced into action because "our forward projections beyond 2020 have highlighted that structural changes are required to ensure the long-term sustainability of the organisation".
It said that chief executive Diana Montgomery is stepping down after seven years in the role at the beginning of May and will be replaced as interim chief by Peter Caplehorn, the CPA's current deputy and policy director.
It said the move "will enable the reductions in costs necessary for 2019/20".
Montgomery (pictured) has been asked to stay on as a part-time chief operating officer for a minimum of 12 months and in the letter, signed by Montgomery and her chairman Carl Arntzen, the group said: "The current market environment has been very challenging as new companies and our existing members look at reducing discretionary spending.
"We are aware of similar challenges at many other trade bodies, not only in construction but in other industries as well.
"Whilst facing this challenge we have been vigilantly managing our overheads, removing and reducing costs wherever possible…Despite all of this work, the underlying financial challenges remain."
The group will eventually bring in a new technical manager and the CPA added: "The resulting plan, which the board have approved, is to protect and enhance the CPA's areas of expertise while robustly addressing our cost base."
In its last set of accounts for the year to December 2017, the CPA had a turnover of £1.5m and made a post-tax profit of £98,000.