A crane has toppled over after collapsing in snow in New York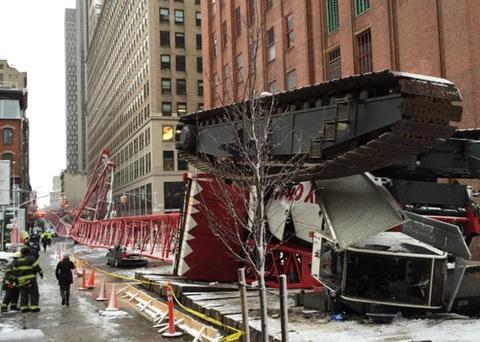 A crane has collapsed in lower Manhattan in New York killing at least one person.
The crane collapsed between 40 Worth Street & Western Broadway in Tribeca, according to the New York City fire department.
Two people have also been confirmed as seriously injured by the fire department.
The red crane cab is pictured flipped on to its roof, while its boom has crushed parked cars and become entangled in power cables along the street.