Housebuilder 'encouraged by strong start to the year', after boosts to completions and forward sales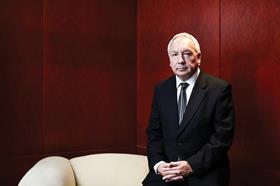 Crest Nicholson has announced impressive results for the year to 31 October 2014, with turnover up 21% to £636.3m and pre-tax profit up 34% to £116.7m.
The housebuilder said it was on target to achieve revenue growth by 2016 of 70-80% since its flotation in 2013, and added that it had reached the volume target set at the initial public offering well ahead of schedule, with completions up 16% at 2,530 homes.
With forward sales at mid-January of £399.8m - up 21% on the previous year - chief executive Stephen Stone said the group was "encouraged by the strong start to the year".
He added: "Improved access to mortgages and real income growth underpins our confidence in the market and in generating high quality returns. As we grow towards our natural scale, we maintain our Southern focus and commitment to building high quality homes where people want to live."
The news comes as the green light was given to a major new Crest Nicholson development in Horley, Surrey.
Reigate & Banstead council has confirmed outline planning consent for 1,510 homes on land at Meath Green. A consortium comprising Crest Nicholson and A2Dominion will be delivering over 50% of the homes.
The planning permission also includes a site for a new primary school; a neighbourhood centre with shops and a community hall and sites for a pub/restaurant, a place of worship, a medical centre and employment space; public open space, play facilities and two allotment sites; two new access roads; a bus service linking the development to Horley town centre and beyond; and an improved pedestrian and cycle network.