Rising costs and 'generally flat pricing' hit housebuilder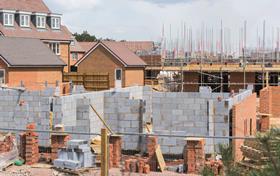 Stagnant house prices and rising costs dented Crest Nicholson's first half margins, the group revealed today.
Announcing a dip in pre-tax profits for the six months to the end of April 2018 the Chertsey-based housebuilder said most of its sales outlets had performed well, but higher-priced houses had proved more difficult to sell.
A slow second-hand market for top-end homes was also impacting sales, it added.
First half turnover rose 13% to £474m, while pre-tax profit dipped 2% to £61m after a hefty 17% hike in cost of sales.
Open market average selling prices, excluding private rented sector units, rose 5% to £439,000.
The group said it had seen build cost inflation running at between 3% and 4%, although it believed this was starting to ease.
Operating margins fell from 19.1% last half year to 17.2%, while operating margins for the full year are expected to be around 18%, at the bottom end of the firm's 18% to 20% guide range.
Chief executive Patrick Bergin said: "Our experience of generally flat pricing against a back-drop of continuing build cost inflation has had an adverse impact on our margins and we have taken a number of actions to seek to offset build cost pressures and invest in areas of greater housing affordability."
Crest Nicholson has "a strong balance sheet, is securing land at good margins and operates a disciplined business model, generating good returns whilst also contributing to the much-needed supply of housing in the UK", he added.
The firm is closing its central London office on New Fetter Lane and re-opening a South-east division based in Kent.