Housebuilder says number will be up on previous forecasts
Crest Nicholson says its profit for the year is expected to be 'marginally ahead' of previous forecasts, following strong sales over the past few months.
The housebuilder, in a brief trading update today, said its adjusted pre-tax profit for the year to the end of October would be slightly above the £101.2m originally predicted.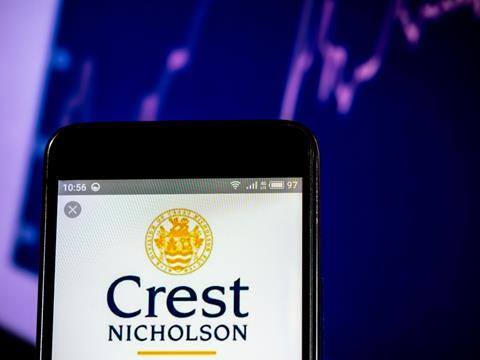 It said its forward sales as of 12 November stood at 2,502 homes worth £623.9m in gross development value, higher than the 2,300 homes worth £496.6m reported the previous year.
The builder also said the £45m raised through the sale of its stake in Longcross Film Studios near Chertsey in Surrey was "more than anticipated".
The group has also previously forecast total turnover of £839.5m in 2020/21.
Crest Nicholson said progress against existing sustainability targets will be provided in its preliminary results in the next few weeks and further detail on sustainability targets will be published in the new year.
The firm is due to release its 2020/21 results in January next year.