Campaigners say no funding in place to meet growing need as government consults on social housing supply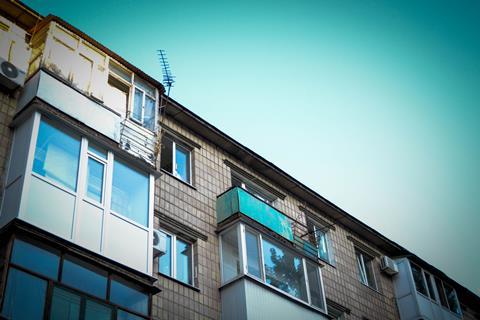 The government has announced its intentions to expand the supply of housing in a consultation launched today, as critics rounded on its social housing policy for not offering up any new funding.
In its green paper 'A new deal for social housing', the government has set out plans to offer all tenants a way into property ownership through shared ownership schemes.
It notes that there are consistently over 1 million households on local authorities waiting lists, with an average household growth of 220,000 over the next few years requiring access to social housing.
Shelter chief executive Polly Neate said that the green paper was "full of warm words but doesn't commit a single extra penny towards building the social homes needed".
Mark Farmer, CEO at Cast, said: "The recommendations of the social housing green paper are further evidence that the government understands the severity of the housing crisis and the need to increase the delivery of high quality new homes.
"However, tackling the housing crisis head-on needs much more focus on delivering affordable homes in appropriate locations with appropriate social and physical infrastructure that can generate sustainable communities."
It follows a multibillion-pound fund to build more social housing across the country, announced in June, and a boost in the funding of homes for elderly citizens, announced earlier today by the Department of Health and Social Care.
The government is investing £1.67bn to deliver 23,000 affordable homes, including 12,300 social rent homes in high cost areas in a move to support low income families.
The green paper's focus on the future of social housing was announced by then-communities secretary Sajid Javid in September 2017, kicking off a nationwide conversation on "what works and what doesn't" in the sector.
He said that the paper would be a "wide-ranging, top-to-bottom review of the issues facing the sector…the most substantial report of its kind for a generation".
Secretary of state for communities James Brokenshire said: "Providing quality and fair social housing is a priority for this government.
"Our green paper offers a landmark opportunity for major reform to improve fairness, quality and safety to residents living in social housing across the country."
Social housing green paper - core themes
Tackling stigma and celebrating thriving communities
Expanding supply and supporting home ownership
Effective resolution of complaints
Empowering residents and strengthening the regulator
Ensuring homes are safe and decent
However, the government has come in for criticism from different corners of the sector, in particular or fa lack of detail on expanding the supply of social housing, and how such an effort will be paid for. Housing statistics show that currently not enough social housing units are built to replace those that are being demolished.
The green paper also marks the start of a consultation on social housing, due to close in November this year.
Henry Moss, real estate partner at law firm Ashurst, said: "The Social Housing Green Paper is welcome but it does nothing to fix the fundamental problem that we're not building nearly enough homes of the type people desperately need or can afford.
"The government's own Housing White Paper, published over 18 months ago, described our housing market as "broken" and promised to "fix it". Since then we have had consultation after consultation but no action."
Campbell Robb, chief executive of the independent Joseph Rowntree Foundation said: "Whilst the plans to empower tenants and give them a real voice are very welcome the lack of concrete plans to build significantly more truly affordable homes risks failing a generation. Against a back drop of rising foodbank use, families on low incomes will continue to face impossible choices about whether to pay the rent or put food on the table. We urge the Government to invest in 80,000 genuinely affordable homes a year at the next Spending Review to put things right."
Bjorn Howard, group CEO of Aster Group, said: "It is disappointing, though, that the green paper doesn't outline plans for any new investment. Significant funding is needed to ensure the most vulnerable in society are provided with good-quality homes."
Brokenshire was forced to back-track on yesterday's announcement of a £100m fund to end rough sleeping by 2027, admitting to BBC Radio 4's Today programme that half of the funding was already going towards the initiative, while the rest had been "reprioritised" from existing budgets.