Boss had been optimistic the £31bn project would get green light before the end of the year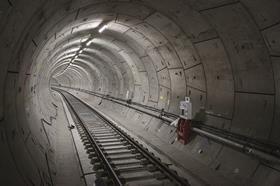 London mayor Sadiq Khan will meet with the secretary of state next month as talks over backing for funding proposals of Crossrail 2 continue.
Last month, Crossrail 2 managing director Michele Dix said she was "optimistic" the £31bn project would get the go-ahead from the government before the year is out.
In July, transport secretary Chris Grayling said he wanted London to fund half of Crossrail 2's construction cost and along with the city's mayor Sadiq Khan, agreed to re-examine ways to improve its affodability ahead of the autumn budget.
During last week's Budget, chancellor Philip Hammond stopped short of giving a firm committment to funding, but said: "We continue to work with TfL on the funding and financing of Crossrail 2."
Speaking at Building Live today, Dix said: "The ask at the time was if we could pay for 50% of the scheme and we have demonstrated how we can do that.
"In the summer, the secretary of state asked if we could pay for 50% upfront, and we have agreed to that. We are waiting to see how that develops further."