Mark Wild says jobs such as HS2 face skills worries if nothing is done to plug gaps
The industry needs to attract more engineers or the UK will struggle to deliver major infrastructure schemes, the boss of Crossrail has warned.
Speaking exclusively to Building, Mark Wild said he was concerned about the future of the sector.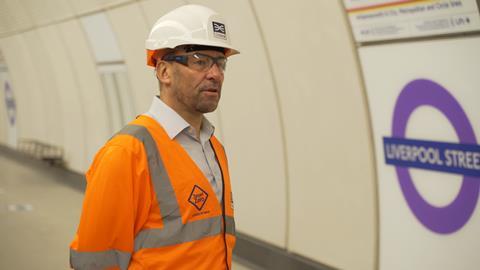 He said: "We've got a deficit of engineers. I think the whole STEM debate and [concern about] the pipeline of engineers is a real thing.
"If you look a little bit further forward into the mega-projects to come, your HS2s, your Northern Powerhouse Rails, there's probably something quite serious about the skills gap.
"I'm 56. I've been in this all my career. And there's a gap underneath that. So I think that urgently needs to be replenished."
He said Crossrail had been in a rare position to be able to attract the "best and the brightest talent" not just from the UK but from around the world.
Wild added that efforts to diversify the engineering and construction industry was integral if future projects wished to avoid the headaches caused by a failure to be properly resourced.
He said one of the best things the project had done over the past few years was making the decision to take over the management of the tier two and three supply chain.
He said: "The thing that we did well was to look deeper into the supply chain at tier two and tier three, where you do actually find some relatively scarce and unique skills. And we coordinated those tier two and tier three scarce resources."
He said subcontractors such as those that carry out fire engineering, systems integration at the business management level and system assurance were among those skills that needed to be well-managed due to the scarcity of suppliers in these specialisms
Crossrail chief executive Mark Wild has spoken to Building magazine - subscribe to receive access to the full interview in both tomorrow's edition of the magazine and via the website next Tuesday