Amended proposals by BDP and Hyder 'offer better value for money'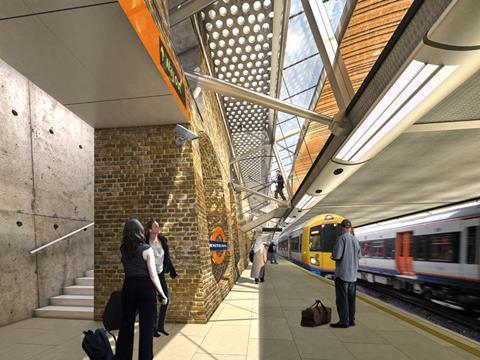 Crossrail today made public revised designs for the upgrade of Whitechapel station, which will delive substantial cost savings compared to the original proposals.
The new design will maintain a direct entrance on Whitechapel Road and dramatically cut the amount of excavation work needed. This will reduce inconvenience for local residents as well as saving on cost.
Working with architect BDP and engineer Hyder Consulting, Crossrail has incorporated feedback from local residents and the local authority, Tower Hamlets in the new designs, which it says "offer better value for money".
When Crossrail opens in 2017, Whitechapel station will connect the new line to the District and the Hammersmith & City lines as well as the new London Overground line.
The new plans are accessible and safer for pedestrians, with a walkway alongside the concourse to provide a car-free route from Durward Street on to Whitechapel Road.
The access and ventilation shafts around the station have also been redesigned to minimise impact on local residents.
Owen Whalley, head of planning and building control at the London Borough of Tower Hamlets said: "The council welcomes Crossrail's positive response to our concerns about the original station design proposals which had a main entrance on Fulbourne Street. The new station, with its entrance on Whitechapel Road, is a great improvement."
Rob Holden, Crossrail chief executive, said: "Crossrail is sensitive to local issues and I am delighted that our discussions with Tower Hamlets and the local community have resulted in such an exciting new station design. Crossrail and its partners are committed to delivering this crucial railway while ensuring value for money at every step."
Local residents and businesses can see the revised designs, including a 3D model, at a special exhibition at Crossrail's new visitor information centre at the Idea Store in Whitechapel on 30 June 30, 1 July 1 and 3 July.