Consultant employs 550 staff in UK
Cundall has announced plans to axe up to 40 jobs from its UK business as the fallout from covid-19 continues to spread.
The number is around 7% of the consultant's 550-strong workforce which is located at six offices across the UK including London, Birmingham and Manchester.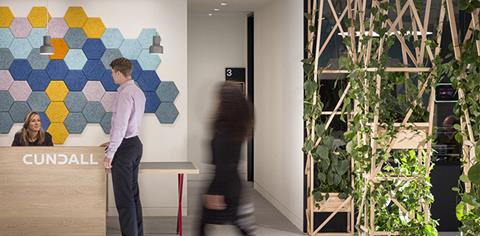 In a statement, Cundall managing director Tomás Neeson said: "Covid-19 has created significant impacts upon our lives and the economy as a whole.
"We have done everything we can to keep our people safe and protect jobs, including utilising the government furlough scheme, and reducing working hours in locations to match the current workloads, as our clients and markets deal with the same disruption to their operations."
But he added the firm was now having to make cuts and "have commenced a redundancy consultation period with individual members of our staff".
Cundall becomes the third major consultant to cut staff in the last seven days, after RLB announced it was cutting 45 of its 750 UK jobs and Gardiner & Theobald said it was axing 70 of its 960 staff.