Council says schools won't re-open until PPP contractor can assure the schools are safe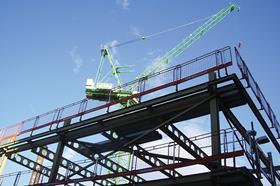 Building defects and faults have been found in all 17 Edinburgh PFI schools which have been forced to shut over safety fears.
Edinburgh city council leader Andrew Burns said all of the schools had faults to a "varying extent" and that none of them would open again until the PPP contractor, Edinburgh Schools Partnership (ESP), can assure the council that the schools are safe.
Burns said: "At the moment it is too early to say what the impact will be as full survey results from Edinburgh Schools Partnership have not been yet been received.
"Some faults may be easy to fix and may not present a major problem while others could be longer term."
He added: "What is certain is that we won't take risks with the safety of our schools children and schools won't reopen until Edinburgh Schools Partnership can assure us of their safety."
The council said a programme of detailed structural surveys on the schools by contractor ESP is continuing this week.
ESP is a PFI consortium led by Amey and Miller Construction, which was acquired by Galliford Try in July 2014.
The partnership won the £360m 30-year PFI contract to build the schools in 2001 with construction completed in 2005.