Report on the handling of internal financial report to be delivered by mid-August
The Royal Institution of Chartered Surveyors (RICS) will learn the findings of a delayed review into allegations that it tried to suppress a damning internal financial report within less than a month.
Kingsley Napley, the law firm appointed by the RICS to support the independent review being led by Alison Levitt QC, said they have moved into the final phase.
The firm said it hopes to hand the report to the chair of the steering committee of the RICS' governing council by mid-August, more than four months after it was originally promised.
The institution has been under intense scrutiny since late last year when it emerged that four directors had been ousted in 2019 for raising the alarm over a 2018 financial report by accountant BDO.
The 10-page report gave the organisation the lowest possible "no assurance" rating for its treasury controls and warned that it was at risk of "unidentified fraud, misappropriation of funds and misreporting of financial performance".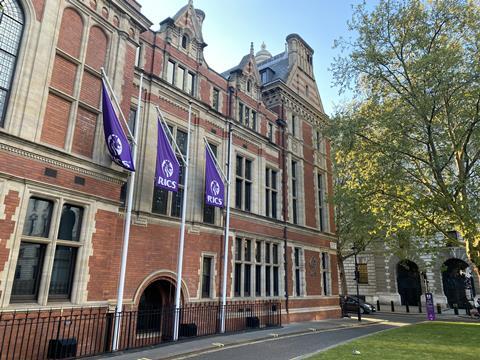 Following weeks of mounting pressure from members, including four former presidents, the RICS ordered the review into its handling of the report in January and appointed Peter Oldham QC to lead it.
But Oldham stepped down in April, which the RICS said had been for "professional reasons".
He was replaced by Alison Levitt QC and the conclusions of the review were postponed by over two months from its original completion date of early April.
The RICS faced further fire from members after it emerged that a parallel review into the future purpose of the organisation also ordered in January would be led by its president Kathleen Fontana and chief executive Sean Tompkins.
Initial findings from this review, published in May, found that satisfaction with the organisation had crashed to an all-time low.
It found members' trust in the RICS had plummeted by nearly a third from 81% last year to 58% in 2021, while the number of respondents who said they are satisfied with their membership fell from 63% last year to just 43% this year.