Months of damaging headlines take their toll as trust in group falls by nearly a third
The Royal Institution of Chartered Surveyors (RICS) has promised to regain the trust of members after initial responses to a review into its future purpose revealed satisfaction rates have crashed to an all-time low.
The review, which was launched earlier this year amid a member revolt over a governance scandal, received over 8,000 online responses while a further 1,000 written responses were also sent in.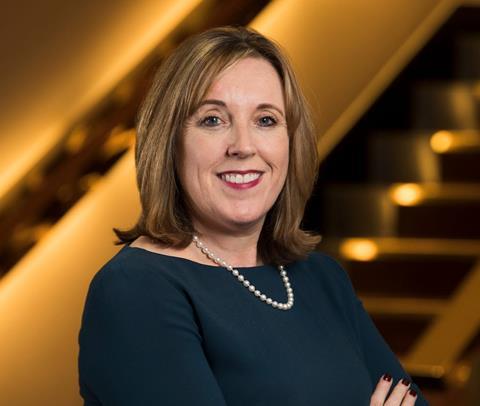 RICS president Kathleen Fontana admitted the feedback from members had made for "challenging" reading and said the message from respondents was that there "must be changes" at the 153-year old organisation.
The review found members' trust in the RICS had plummeted by nearly a third from 81% last year to 58% in 2021, while the number of respondents who said they are satisfied with their membership fell from 63% last year to just 43% this year, a historic low.
Other findings revealed that just 29% of respondents said the RICS was transparent with its finances, while fewer than a third of written submissions expressed satisfaction with the experience they receive from RICS.
And just 9% of respondents said they knew what the RICS spent their membership subscriptions on.
Members' complaints included issues over using the RICS' website, problems with getting in touch with the group's contact centre, slow response times to queries and failures to resolve questions clearly.
Fontana admitted: "Some of this feedback is challenging. But it is essential for us to listen and we hear you loud and clear that there must be changes.
"We have heard that we must do more to earn the trust and confidence of our members, increase transparency and step up to lead the industry through these challenging times."
The review was launched after it emerged that four non-executive directors had been ousted from the RICS' governing council when they raised concerns about a critical financial report.
The 10-page report by accountant BDO, which was ordered in late 2018, gave the organisation the lowest possible "no assurance" rating for its treasury controls and warned that it was at risk of "unidentified fraud, misappropriation of funds and misreporting of financial performance".
A separate review into the RICS' handling of the BDO issue is due to report by the middle of next month. It is being put together by Alison Levitt QC.
Earlier this month, the RICS faced more flak after the group's own report and accounts revealed that its chief executive Sean Tompkins is in line to pick up more than £260,000 in bonuses under an incentive plan despite the organisation claiming government furlough cash and making redundancies last year because of the impact of the covid-19 pandemic.