Opening show at £40m Welsh theatre postponed until the new year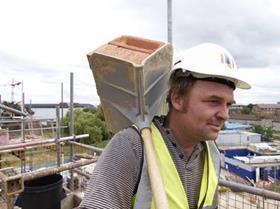 Miller Construction's £40m Bangor University theatre job in North Wales has been hit by delays.
This week the university announced the opening of the theatre would be postponed because construction work was not set to finish in time.
The Theatr Genedlaethol Cymru's production of Chwalfa had been due to be the first show to open the new Theatr Bryn Terfel in September, but this has now been pushed back to the New Year.
Jerry Hunter, pro-vice-chancellor of Bangor University, said the university was going through a "detailed review process" with Miller – which is now part of Galliford Try – to establish a revised timetable for opening the facility.
He said: "We have been working intensively with the contractor over the last six months and the schedule has been tight, but we believed that it could be met. We have however today reluctantly concluded that it will not be possible to open as planned with Chwalfa."
Hunter added: "The detailed discussions with the contractor regarding the opening date will take time. Only when these are completed will we be able to confirm the revised date.
"There are certainly lessons to be learnt from this but our priority at this moment is on working with the contractor to complete the building, and deliver a high quality artistic opening programme. As soon as we have our revised schedule we will make a further announcement."
Miller Construction made a loss of £6.2m in the six months to 30 June, which the firm said was due to "continuing delays on a limited number of historic contracts that had been procured competitively on the basis of price".
It is not clear if the Bangor job is one of the contract that has contributed to the firm's loss.
Miller Construction was sold to Galliford Try for £16.6m in July, with Galliford Try saying at the time that Miller Construction had restructured or exited its loss-making contracts in 2013 and was on course to return to profit in 2014.