Squibb one of 10 companies named last week
One of the two demolition firms contesting claims made by the Competition and Markets Authority that it was involved in bid-rigging and making 'compensation payments' has made its first public statement on the issue.
Essex firm Squibb Group, which in its last set of accounts filed at Companies House posted a turnover of £31.3m and a pre-tax profit of £1.6m in the year to January 2021, has not admitted wrongdoing and will be contesting the provisional findings.
In a statement, it said: "Squibb Group Limited will continue to engage with the CMA regarding its assessment of the facts relating to Squibb and the market for demolition services.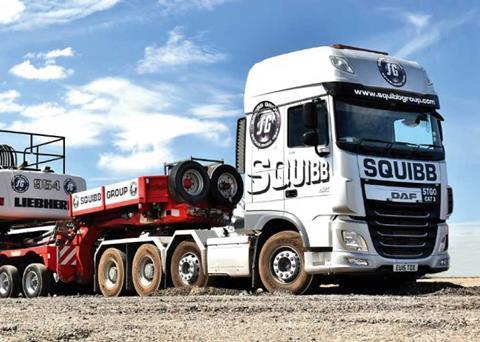 "In accordance with the process, the CMA is required to consider Squibb's representations before finalising its decision. We have a high degree of confidence that the CMA will take Squibb's submissions/concerns seriously."
It added: "Squibb Group Limited has not admitted its involvement and the CMA notes in its announcement that it should not be assumed that Squibb Group Limited has broken the law."
Last week, the CMA's senior director of cartels Juliette Enser told Building that Squibb and Erith, the other firm contesting the findings, now had the chance to make 'representations' to its case decision group which will decide on their merit in the coming months. "Parties who wish to challenge can also do so through the courts," she added.
The CMA is expected to publish its definitive findings in November by which time a decision on Squibb's and Erith's claims will be made along with the level of fines set to be doled out to firms. Eight of the 10 named last week have already admitted their involvement.
What demolition firms have said
Keltbray
"Keltbray strongly condemns anti-competitive practices and, having co-operated fully and formally settled its case with the CMA, acknowledges the findings relating to isolated activities of a previous management team in a subsidiary business.
"As the CMA investigation has confirmed, Keltbray Limited did not benefit from the award of any contracts nor received any compensation payments arising from this infringement activity.
Since 2019 Keltbray has transformed its organisational structure and corporate governance framework and has assured all stakeholders that these historic practices will not occur in the future."
Brown and Mason
"Brown and Mason continues to cooperate fully with the CMA's investigation into allegations of anticompetitive behaviour in the UK demolition sector.
"In order to draw a line under this, Brown and Mason have agreed to settle in relation to two historic, unconnected and isolated instances that took place under previous management nearly a decade ago. No customers were adversely affected by Brown and Mason's conduct and we remain committed to delivering the highest possible level of technical, commercial and ethical service to our customers.
"Competition law compliance is at the core of our business, with our new, progressive management team having taken extensive and appropriate steps to reinforce our competition law compliance measures."
John F Hunt
"John F Hunt acknowledges and accepts the findings of the CMA investigation which has provisionally found that John F Hunt was involved in breaches of competition law in relation to a small number of historic and unrelated bids.
"We note the CMA's acknowledgement that John F Hunt was not involved in any compensation arrangements relating to those bids. John F Hunt also did not benefit from the award of any of the relevant contracts.
"The Group has fully cooperated with the CMA's investigation and is fully committed to compliance with competition law. We have strengthened our competition law compliance measures and do not condone any activity which limits or restricts competition in the market."
McGee
"McGee acknowledges historic Competition Act infringements as announced by the CMA. These infringements took place under the previous ownership and leadership structure.
"Throughout the period of the investigation, McGee has co-operated fully with the CMA. Having reached a final settlement position, McGee has certainty over the quantum of its fine and has made full provision in its previous audited financial statements. Accordingly, there will be no further financial impact on McGee arising from the investigation."
Cantillon
"Today the Competition and Markets Authority (CMA) announced the findings of its investigation into anti-competitive behaviour during the period of 2009-2019. This found that Cantillon was one of a number of demolition companies that engaged in this behaviour, with instances from 2013-2017. We have worked closely with the CMA on this civil investigation by cooperating fully, and do not dispute the findings.
"Cantillon has a proud record stretching back over 50 years. This culture informed our decision to proactively end these practices back in 2017 and reform our internal governance and cultural approach to prevent them from reoccurring. The Cantillon of 2022 is a very different business to that of 2017. We have accepted the fine and apologise to our customers and stakeholders for our previous lapse in standards."
TE Scudder/Careys
"Today, the Competition and Markets Authority (CMA) published a press release regarding investigations into suspected anti-competitive arrangements in the supply of demolition construction services in Great Britain.
"T.E. Scudder Limited has been listed as an involved party and as a leniency applicant. In line with the CMA's usual practice, it has automatically held T.E Scudder Limited's parent companies, P.J. Carey Plant Hire (Oval) Limited and Carey Group Limited liable as well. We want to take this opportunity to sincerely apologise for the actions that resulted in this investigation. The behaviours that were exhibited were not acceptable and are certainly not in line with our values."
Erith, DSM and Clifford Devlin have all been contacted for comment