Split into three lots up to 22 contractors are expected to be appointed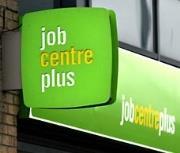 The Department of Work and Pensions (DWP) has launched a £375m framework for firms to look after its estate.
DWP's estate consists of 700 properties across England, Scotland and Wales, which include its Job Centre Plus offices and a number of regional corporate centre offices.
The Estates Contractor Framework is split into three lots and up to 22 contractors are expected to be appointed.
Lot one, on which one contractor will be appointed, covers minor work projects and programmes such as M&E and building fabric works over five regions across the country and is worth £100m.
Lot two, which is valued at £125m covers will cover works, including refurbishments for its shop-style 'over-the-counter' service offering as well as fit outs for new builds.
Three contractors will be appointed for each of DWP's five regions on this lot – East Anglia, East and West Midlands, London and South East, North West England and North Wales, Scotland and North East England and South Wales and South West England.
The third lot, worth £150m, will cover major projects nationally, including commercial office fit outs for corporate centre offices and processing centre. DWP expects to appoint between four and six contractors to this lot.
Bidders for the framework must submit tenders by 7 September with a shortlist expected to be announced on 13 October.
The four year deal will replace a 20 year PFI contract.