Architects Jane Darbyshire and David Kendal have unveiled designs for a £11.2m education and business hub to be built in Northumberland National Park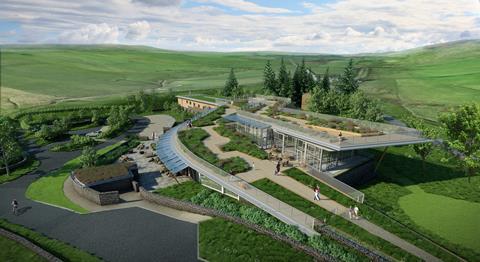 The Landscape Discovery Centre will house education facilities, serviced office accommodation for outdoor activity businesses, as well as retail for local products and a local produce cafe.
The project is being developed by the Northumberland National Park Authority and YHA (England and Wales).
The building features dry stone walling as well as local woodchip heating, photovoltaic canopies and solar thermal water heating.
The design also features a accessible green roof, created out of local whin sill vegetation, offering views of the Northumbrian countryside.
The designs will now be taken into the planning stages of the development, with an outcome expected by summer.