London mayor has until middle of month to decide on whether to call scheme in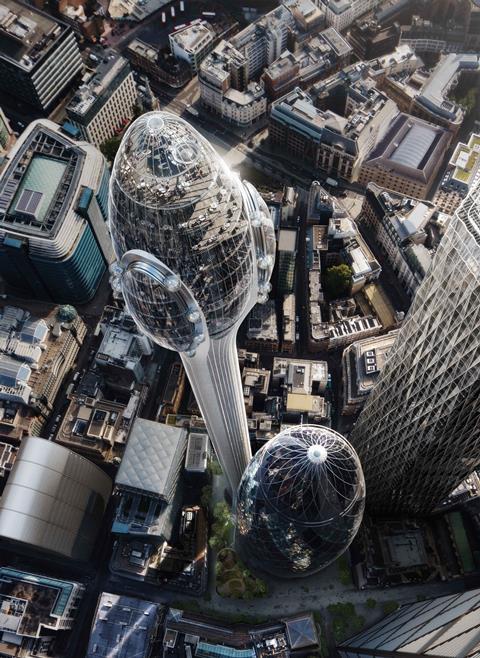 The government's own heritage adviser has again repeated its objections to Foster + Partners' controversial Tulip tourist attraction which was given the OK yesterday.
Historic England had already condemned the 305m tower before it went for planning as "a lift shaft with a bulge on top".
In the aftermath of the decision, chief executive Duncan Wilson said the building would cause "permanent and irreversible damage to the setting of the Tower of London, and in turn, the image and identity of the capital".
He added: "Harming our heritage surely cannot be justified by the anticipated benefits of this new attraction - essentially a high-level viewing platform and small education space - but there are many of these in London."
The City of London's planning committee gave it the green light by 18 votes to seven.
London mayor Sadiq Khan has until the middle of the month to decide whether to call it in with the chairman of the City's planning committee Chris Hayward telling Building last month he expected it to be called in if it was given the green light.
In a statement read out to the planning committee, Norman Foster said that like its neighbour, the Gherkin, which he also designed, the Tulip "has the same potential to be a symbol far beyond its host city".